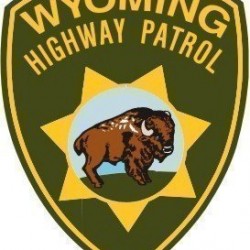 Press Release – A fatal crash southwest of Kaycee, Wyoming has resulted in the death of 14 year old Kaycee resident Kaylene Enloe. The crash occurred on November 20th at 6:32 p.m. near mile post 101 on Wyoming State Highway 190 approximately two miles southwest of Kaycee.
Enloe was driving a 2004 Chevrolet TrailBlazer SUV traveling east on WY 190 in a sharp right hand curve when the SUV dropped off the road surface onto the grass covered shoulder. The Chevy was overcorrected and slid across both lanes of WY 190 while in a spin. The SUV left the highway to the north where it tripped and rolled.
Enloe was not wearing her seat belt, was ejected and sustained fatal injuries on scene.
A second non-restrained juvenile female was in the SUV during the crash and was taken by ground ambulance to the Johnson County Healthcare Center in Buffalo, Wyoming.
Enloe did possess a valid Wyoming hardship drivers license but was operating outside of the license restrictions at the time of the crash. Speed, driver inexperience and driver inattention are being investigated as contributing factors in this crash that marked the 102nd highway fatality in Wyoming for 2016. There were 136 fatalities during this same time period in 2015.