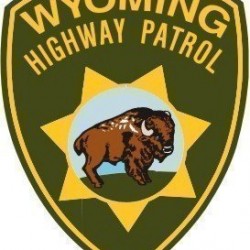 Press Release – A fatal crash south of Buffalo, Wyoming has resulted in the death of 82 year old Casper, Wyoming resident Homer Berry. The crash occurred on December 3rd at 2:54 a.m. near mile post 276 on Interstate 25 approximately 22 miles south of Buffalo.
Homer Berry was standing outside of a parked 2012 Chevrolet Traverse SUV at the time of the crash. The Chevy was parked on the shoulder of northbound I-25 with a portion of the driver' side of the SUV parked in the right hand lane of I-25 northbound. The SUV had become disabled due to a prior collision with a deer approximately 18 miles further south on I-25. Homer Berry was struck while standing outside of the SUV by a northbound 2012 Freightliner commercial truck that was towing double trailers. The Freightliner was driven by 59 year old Billings, Montana resident Charles Wilson.
Homer Berry sustained fatal injuries on scene.
Charles Wilson was not injured.
Inattention by both Berry and Wilson are being investigated as contributing factors in this crash that marked the 109th highway fatality in Wyoming for 2016. There were 139 fatalities during this same time period in 2015. No charges have been filed at this time from this crash.