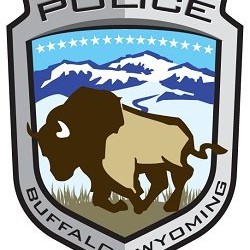 A bill seeking to clarify the handling of police body camera footage was passed by the Wyoming Senate and is now being considered by the House of Representatives.
Since state law does not address the handling of such electronic records, some in law enforcement have been reluctant to use the equipment for fear of violating privacy of the general public.
While the Buffalo Police Department do not use body cameras, Chief Jason Carder believes that threats to life and safety takes precedence when responding to a crime scene…
Should SF32 pass, Carder does not believe his department would opt for body camera use but would continue to rely on vehicular cameras.
The legislation has the support of the Wyoming Association of Sheriffs and Chiefs of Police, the Wyoming Press Association and the American Civil Liberties Union.