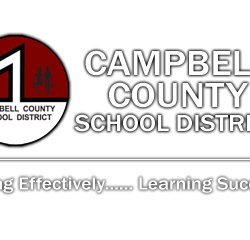 Press Release – Governor Mead will be signing a proclamation for Wyoming's first Computer Science Education Week on December 5, 2016 at 1:45 p.m. The Wyoming Department of Education is encouraging all schools to participate in the Hour of Code next week.
The Hour of Code is a one-hour introduction to computer science and will be the largest education event in history. Over 15 million students, in over 180 countries, in 45 languages world-wide will be involved in creating programs and apps that they are so busy using every day. The program is designed to demystify "code", to show that anybody can learn the basics, and to broaden participation in the field of computer science. The Hour of Code is for all learners and all ages.
Campbell County School District is proud to announce that six schools are participating in the week-long event. The schools are: Campbell County High School; Campbell County Virtual School; Hillcrest Elementary School; Lakeview Elementary School; Stocktrail Elementary School; and Twin Spruce Junior High. Anyone can host an Hour of Code event, no experience necessary. For more information go to www.hourofcode.com and plan your own activity for your child.