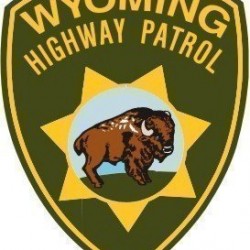 Press Release – A fatal crash north of Kaycee, Wyoming has resulted in the death of 54 year old Kaycee resident Stuart Gosney. The crash occurred on October 3rd at 4:48 p.m. near mile post 259 on Wyoming State Highway 196 approximately five miles north of Kaycee.
Gosney was driving a 1997 Toyota Tacoma pickup truck traveling south on WY 196 when the truck drifted off the highway and struck a delineator post. The Toyota was overcorrected and left the highway to the west down a steep embankment. The pickup tripped and rolled down the embankment after leaving the highway.
Gosney was not wearing his seat belt, was ejected and was eventually taken to St. Vincent Hospital in Billings, Montana where he succumbed to his injuries on October 7th.
Alcohol and drug use are being investigated as a contributing factors in this crash that marked the 95th highway fatality in Wyoming for 2016. There were 117 fatalities during this same time period in 2015.