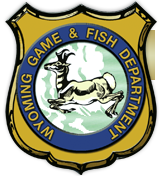 Press Release – The Wyoming Game and Fish Department will hold a public meeting at 6 p.m. on November 30, 2016 at the Sheridan Regional Office, 700 Valley View in Sheridan to discuss proposed changes to Chapter 3, Black Bear Hunting Seasons. Game and Fish personnel will provide insight into black bear management and population trends, as well as discussing proposed statewide and regional regulation changes. All interested parties are encouraged to attend.
Large Carnivore Biologist Dan Bjornlie said proposed changes address bait site registration and provide the opportunity for unused sites to be registered to new and returning hunters. "Proposed new language also requires hunters to provide GPS coordinates for a registered bait site as well as minor clarifications and improvements to the current regulation," Bjornlie said.
A full listing of proposed changes to black bear hunting seasons is available at:
https://wgfd.wyo.gov/Get-Involved/Public-Meetings
Comments on the proposed regulation can be made online, submitted in writing at the public meeting or by mailing: WGFD, Regulations, 3030 Energy Lane, Casper, WY 82604. Comments must be received by 5 p.m. December 12, 2016. All comments received during the comment period will be presented to the Game and Fish Commission prior to their January 18-19, 2017 meeting in Cheyenne.
Game and Fish supports the Americans with Disabilities Act. Anyone needing auxiliary aids should contact the nearest Game and Fish office. Every effort will be made for reasonable accommodations.