The State of W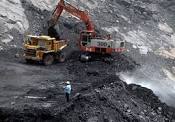 yoming has been awarded up to $2 million to retrain northeast Wyoming workers impacted by layoffs in the coal industry.
Eligible individuals can receive up to $6,500 toward the cost of a retraining program.
Governor Mead and the Department of Workforce Services worked with the Wyoming Workforce Development Council, local economic development groups and other organizations to access the U.S. Department of Labor National Dislocated Worker Grant program funding.
The grant can be used to assist those who worked directly for coal companies or indirectly in manufacturing and transportation businesses associated with coal.
Workers in Campbell, Converse, Crook, Johnson, Niobrara, Sheridan and Weston counties are eligible.